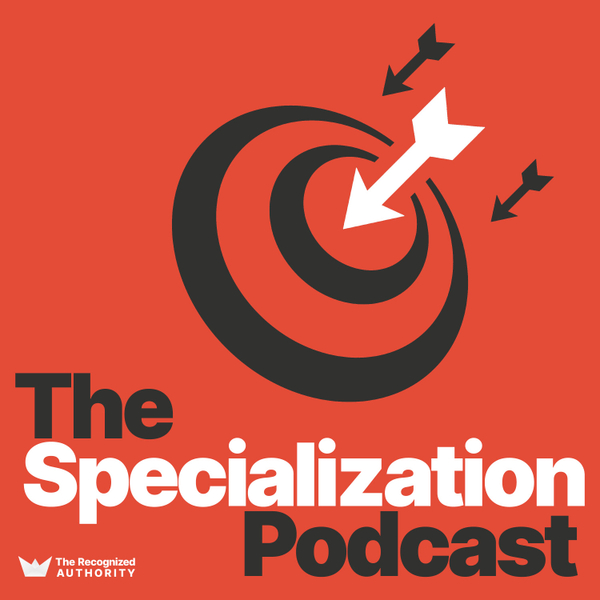 The Specialization Podcast
The Difficulties You Will Face When Specializing - The Specialization Podcast - Episode 8
S1E8
06:24
November 4th 2021
It's almost certain that you will encounter some difficulties when niching down your business. In this episode I cover the main issues you'll face and how to deal with them.
🗒️ Show Notes 🗒️
Access all the links mentioned in this episode in the show notes here: 
👉👉 SpecializationPodcast.com 👈👈
----------------------------------------------------------------------------------------------
✉️ Subscribe to the email list at TheRecognizedAuthority.com
🎙️  Record a question or voice message for the show at TheRecognizedAuthority.com/question
⭐ Like what you heard? Please help share the podcast by leaving a rating & review
🤗 Connect with Alastair and The Recognized Authority:
➡️ LinkedIn ➡️ Twitter ➡️ YouTube 
The Specialization Podcast
The Specialization Podcast: how to niche down your expert consulting business so that you can have more impact, command higher fees and work with better clients.
The Specialization Podcast is an educational podcast series focused on helping you to understand and implement specialization in your expert business. If you are a consultant or expert and you are considering specializing your business, you're in the right place.
Host: Alastair McDermott
Alastair McDermott is a Marketing Consultant and Business Coach. He is an author, speaker and host of The Recognized Authority Podcast.
Alastair helps consultants & invisible experts to become The Recognized Authority in their field so they can have more impact and command higher fees, without having to beg for referrals or send spammy LinkedIn messages.
Learn more: