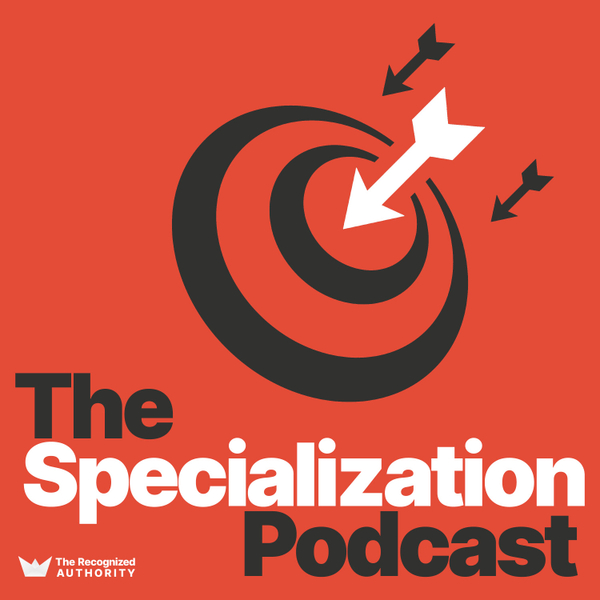 Even just contemplating niching down your business can feel absolutely terrifying. That's why I think it's so important to hear from people who have done it successfully, and learn about the massive rewards that they are seeing.
In this episode, I share with you an unedited, unscripted conversation that I had with ReeJade Richmond about how she niched down her coaching business to focus specifically on memberships, how she saw results incredibly quickly, and the huge rewards that have come from the tighter focus.
A massive thank you to ReeJade for allowing me to record our conversation, and giving permission to publish it.
If you are interested in niching down and specializing your business, reach out and connect, I'm happy to get on a call with no obligations and let's see if I can be of help!
We're also starting a group program in the next few weeks, so if you'd like to get some peer support and feedback on your journey, you can learn more about that at TheRecognizedAuthority.com/group
The Specialization Podcast
The Specialization Podcast: how to niche down your expert consulting business so that you can have more impact, command higher fees and work with better clients.
The Specialization Podcast is an educational podcast series focused on helping you to understand and implement specialization in your expert business. If you are a consultant or expert and you are considering specializing your business, you're in the right place.
Host: Alastair McDermott
Alastair McDermott is a Marketing Consultant and Business Coach. He is an author, speaker and host of The Recognized Authority Podcast.
Alastair helps consultants & invisible experts to become The Recognized Authority in their field so they can have more impact and command higher fees, without having to beg for referrals or send spammy LinkedIn messages.
Learn more: