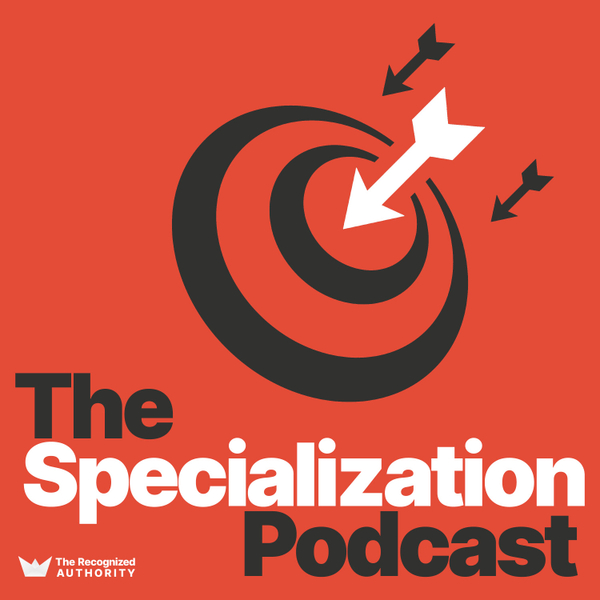 The Specialization Podcast
Introduction to The Specialization Podcast - The Specialization Podcast Episode 1
S1E1
04:39
October 29th 2021
Introduction to The Specialization Podcast
I created this podcast for invisible experts and consultants who have come to the realization that you need to niche down and choose a specialization in order to grow your expert business further.
I'd love to hear your feedback about this podcast - please contact me on email or social:
✉️ Subscribe to the email list at TheRecognizedAuthority.com
🎙️  Record a question or voice message for the show at TheRecognizedAuthority.com/question
⭐ Like what you heard? Please help share the podcast by leaving a rating & review
🤗 Connect with Alastair and The Recognized Authority:
The Specialization Podcast
The Specialization Podcast: how to niche down your expert consulting business so that you can have more impact, command higher fees and work with better clients.
The Specialization Podcast is an educational podcast series focused on helping you to understand and implement specialization in your expert business. If you are a consultant or expert and you are considering specializing your business, you're in the right place.
Host: Alastair McDermott
Alastair McDermott is a Marketing Consultant and Business Coach. He is an author, speaker and host of The Recognized Authority Podcast.
Alastair helps consultants & invisible experts to become The Recognized Authority in their field so they can have more impact and command higher fees, without having to beg for referrals or send spammy LinkedIn messages.
Learn more: